Our dinner recipes are just what you need for a delicious meal every night. The easy weeknight recipes here take less than an hour of mostly hands-off time, many cook much quicker than that but may require constant stirring. These are meals the whole family can enjoy. Yes, there will be pasta. On the weekends we like to try something different; recipes that cook long and slow, projects that get us using new ingredients and techniques, and menus to make entertaining a cinch. So join us every week for dinnertime inspiration.
MONDAY: VEGETARIAN CHOW MEIN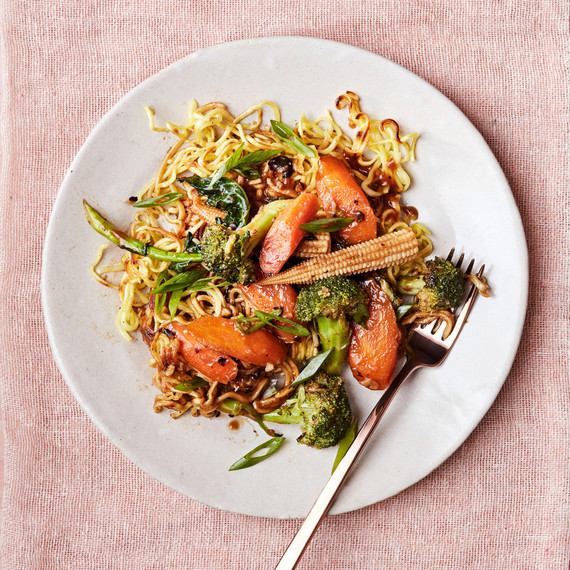 You know how we love making better-than-takeout dinners, and this meatless version of everyone's favorite stir-fried noodle dish delivers. It's fresher and more flavorful than delivery. Dig out that bottle of black-bean sauce and make it tonight.
TUESDAY: MIXED-BEAN SOUP WITH ANDOUILLE AND CELERY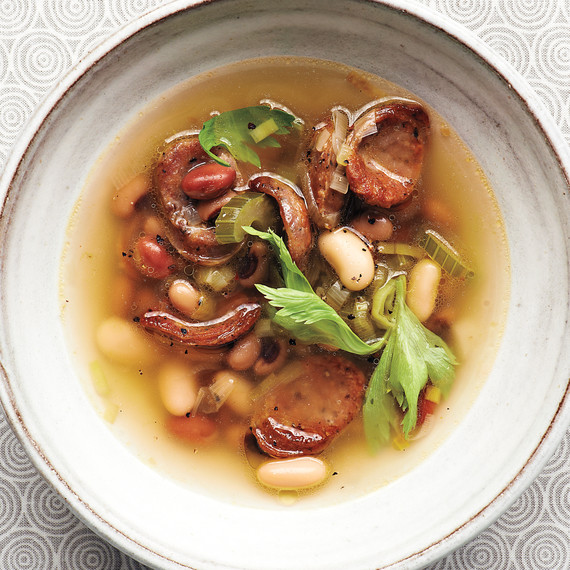 Smoked sausage such as andouille brings big flavor fast to this hearty soup, so it's on the table in 40 minutes.
WEDNESDAY: MAPLE-MUSTARD CHICKEN LEGS WITH POTATOES AND CARROTS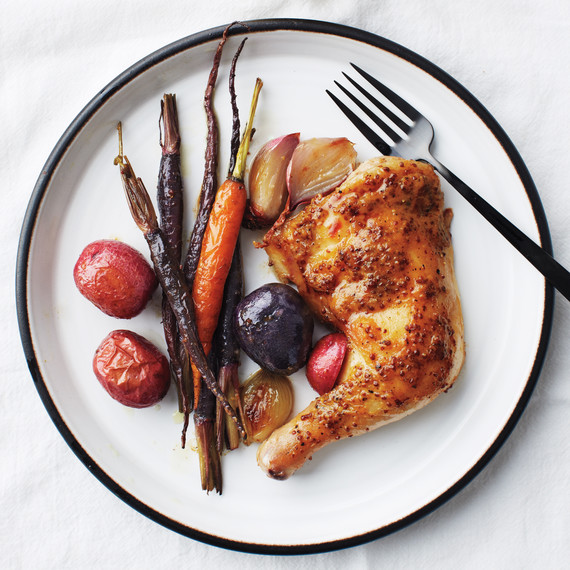 A simple paste of maple syrup and two mustards is all the flavorings you need for this 40-minute roast dinner. Brush it on the chicken legs and add carrots, potatoes, and shallots (they all caramelize in their juices). The recipe serves two so you'll need to double it and use a sheet pan rather than a baking dish.
Get the Maple-Mustard Chicken Legs with Potatoes and Carrots Recipe
THURSDAY: SEARED-TUNA TACO BOWL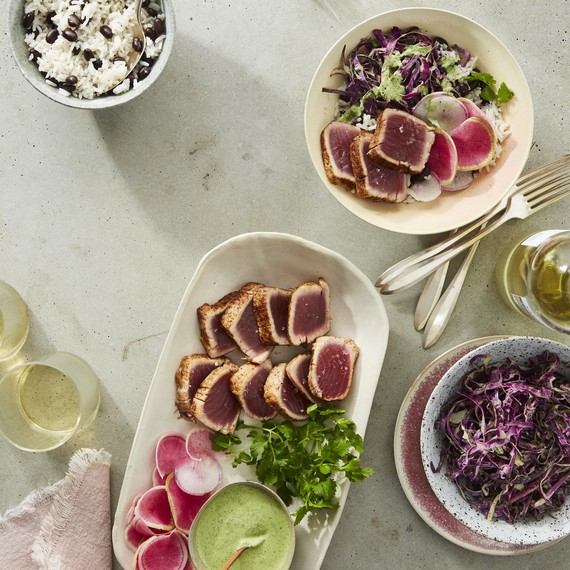 And now for something different. This power-bowl dinner is not only the most colorful meal of the week, it just might be the most economical; one tuna steak serves four when accompanied by black beans, rice, and a delicious red-cabbage slaw.